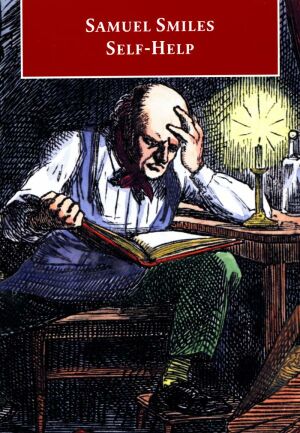 Self-help books are all the rage in these 60 years or so. But, self-help books aren't a new phenomenom. Let's see. Balthasar Gracian wrote The Art of Wordly Wisdom in the 17th century. Before that there was Meditations by the Roman great Marcus Aurelius. And I am not counting in the religious scriptures.

In the modern era, the first self-help was "Self Help" by Scottish Author Samuel Smiles in 1859. Note the simple no-nonsense title. Nothing "secret", 'ten ways", "the art of" or other fancy trappings. I first heard about it in The Economist. I couldn't find the link in the archives.

The magazine wrote that "Self-Help"did not offer any revolutionary concept as 'great' books are supposed to. Smiles's idea of self-improvement was of the 'hard core' type. He was a Calvinist who believed that life was not merely best understood, but also best experienced, as a struggle. Smiles believed that difficulties were there to weed out the weak and build 'pushing character'. Smiles encouraged you to be dogged and to follow your convictions sincerely. Smiles said striving was the foundation of society as well as the key to success.
My favorite Smiles Quote:
Nothing is more common than energy in money-making, quite independent of any higher object than its accumulation. A man who devotes himself to this pursuit, body and soul, can scarcely fail to become rich. Very little brains will do; spend less than you earn; add guinea to guinea; scrape and save; and the pile of gold will gradually rise.
Read "Self-Help" here.
Read another book "Character" by Smiles here.
Samuel Smiles quotes here