The Success Manual has been updated!
Posted on October 25, 2016 By thesuccessmanual Topic: Books and Literature, Ebook, Book summary, Remarkable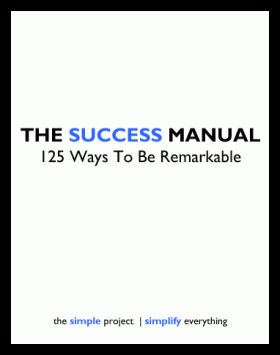 The updated version of The Success Manual has more content and is easier to use. The book has 600+ pages of compiled wisdom on 125 important traits, skills and activities, helping you grasp instantly great ideas  from 200+ greatest business and self-improvement books and great people in their respectivge fields.

The PDF File is designed for easy navigation. Simply browse the booksmarks to go to desired chapter. After all, there are 125 ways to be remarkable and The Success Manual is a virtual enclopedia of business and self-improvement advice!