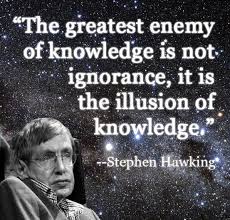 British physicist Stephen Hawking, a genius most famous for his book 'A Brief History of Time', and for inspiring people with physical disabilities all over the world, has died at age 76. He was considered to be Britain's most famous scientist of this age.
Hawking developed a form of motor neurone disease (amyotrophic lateral sclerosis, ALS in short ) that left him confined to a wheelchair and was given only a few years to live, but he proved to be of a tougher element. Paralyzed, he communicated using a computer speech synthesiser.
He was born on January 8, 1942, exactly 300 years after the death of Galileo Galile, another great scientist who looked at the heavens.
His goal in life:
"My goal is simple. It is complete understanding of the universe, why it is as it is and why it exists at all."
Hawking was concerned humanity faced an existential threat from two things - earthly disasters, man made or natural, and AI (Artificial Intelligence). 
He wished humans went to space as soon as possible and found new home away from an increasingly dangerous planet. He said that AI would bring dangers, such as powerful autonomous weapons, or new ways for the few to oppress the many.
The 2014 film, "The Theory of Everything", told the love story between Hawking and his first wife Jane Wilde. Eddie Redmayne portrayed Hawking and won a best actor Oscar for his acting.