Nike's FuelBand: Do we need yet another wearable exercise monitor?
Posted on March 16, 2012 By newsguide Topic: Geek, Gadget, Health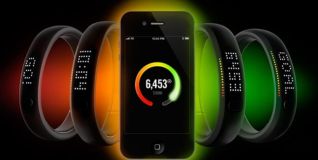 Will you fork up $149 for Nike's new Fuelband exercise bracelet, gleaming LED lights and all, when there are better, cheaper options in the wearable exercise monitors in the market?

One can imagine middle-class types buying the Fuelband for its 'bling' factor. But that's all. Remember, you do the exercise, not the bracelet.