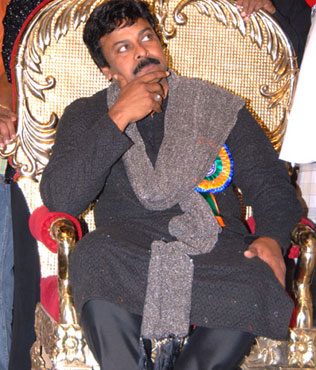 Apart from Sunil Dutt (Congress), Shatrughan Sinha (BJP) and to some extent Vinod Khanna (BJP), NTR and MGR in South few film stars have managed to translate their popularity to a lasting political career.

In 2004, Dharamendra (BJP) and Govinda (Congress) were elected as M.P.s. For the next 5 years, both were accused of neglecting their constituencies. Last we heard, Dharmendra is not running again and Govida was caught on tape distributing money to people.

Film stars are prone to the bandwagon effect. There is no ideology.
In 2009, with Congress being the party most favored to lead a government again, stars like Preity ZInta and Shah Rukh Khan are reported to campaign for Congress. In 2004, SRK was all praise for Vajpayee (BJP).

FIlm stars campaign for money.
How do you account for C-listers and old-timers like Shakti Kapoor, Asrani or Celina Jaitley (all Congress) or Poonam Dhillon, Yukta Mookhey or Jitendra (BJP) singing praises for the party and then vanishing from the scene? Banka, the home constituency of this writer, saw the likes of Aditya Pancholi (remember him?) spreading word around. For political parties, these pretty faces are 'living loudspeakers cum crowd magnets' for the bored and toiling masses. Everyone knows his or her netaji is a boring stiff.

Film stars are there for the glamour
We have virtually no politicians who can talk eloquently, few people of the caliber or at least the temperament of Nehru and others during the ealry days, who could write their own speeches and were intelligent, well-read, charismatic folks.

You want charisma today? Tune into the Thackarey clan and their abusive language. It draws pretty good crowd too.

Film stars take the easy way into politics
People get themselves elected to the Rajya Sabha by grateful parties after they have shown their painted faces to the crowd enough - Jaya Prada and Hema Malini for example. Last we heard, Hema Malini was accused of asking questions concerning a brand of water purifiers she endorses. During the old days, Nargis Dutt who was nominated to the Rajya Sabha, a great actress but naive may be. She asked why Satyajit Ray was presenting a poor image of India through his realistic movies.

Mostly, these stars remain silent when the house is in session, often seen giving autographs and posing pictures with awed politicians and first timers.

Few Stars take leadership roles at the Center
Apart from Shatrughan SIngh and Vinod Khanna, both f whom held ministerial positions in the Vajpayee government, few other star-turned politicians have managed to convince their masters to be given something meaningful to do.

Film stars do not have a thick skin
Thick skin is mandatory party gear for politics. Amitabh Bachchan entered politics in a big way in 1984, defeating a heavyweight Bahuguna, also aided by the post-Indira assassination wave. In two years, he resigned from the Lok Sabha tired of the fallout of Bofors allegations. He got into politics again in 2007, appearing in ads for friend Mulayam SIngh Yadav's Samajwadi Party, extolling a crime-free Uttar Pradesh, the irony of which was not lost on many.

Few film stars are doing genuine social work
Apart from Shabana Azmi and to some extent Rahul Bose (although, he comes out as too elitist), there are few politicians from North India really into genuine social work. Mostly, film stars can be seen 'promoting' causes deemed fit by their PR handlers, for example, witness new actor Imraan Khan doing a reading from the 'Vagina Monologues'. Afterwards, the 'serious' actor says, 'he believes in the cause'. Hell, even this writer believes in many causes. Where is my PR agent?

Few film stars are willing to take the risk of ridicule
Ridicule and Adulation go side by side in politics. Take Sean Penn for instance. He was ridiculed for his gawky student-like interview of Hugo Chavez of Venezuela but Sean commands the respect of everyone for being brave enough to carry his convictions through, however stupid they might sound. Moreover, all this posturing does not hurt Sean's career. The guy just won an Oscar.

South Indian film stars are different
As analyst Narsimha Rao says,
In the South, film heroes are often depicted as do-gooders or messiahs of the poor and this image carries off-screen as well. As a result, film stars enter politics at the fag end of their film careers to capitalize on the popular goodwill.

Chiranjivi in Andhra Pradesh is the latest movie idol to launch a political party , the Prajarajyam.

Things are different in the North,
Though Hindi film stars have a wider appeal that extends over many states, they rarely perform roles similar to those Rajanikant does or the late NTR did.
Stars such as Shah Rukh Khan are typically cast in glamorous roles of the Karan Johar variety, in films mostly shot in foreign locales and with plots that no ordinary people can relate to. Further, Hindi cinema is urban-centric


Thankfully, the Indian voter has become savvy now that is not easily persuaded by these pretty faces. After all, it is odd listening to your favorite film star posturing about electricity for all, knowing very well, he lives in an air-conditioned house and all. For the modern voters, a film star aligned with a political party is just as feckless as the regular 24*7 politician.
Postscript: Filmstar Sanjay Dutt, son of Sunil Dutt (Congress) is planning to run from Lucknow on Samajwadi ticket on a platform of anti-terrorism. Perhaps the irony of keeping an AK-47 is lost on the man.