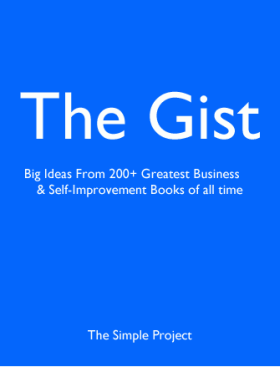 The Gist contains 1000+ Big Ideas From 200+ Greatest Business & Self-Improvement Books of all time.

The Gist will help you learn instantly from the gist of 200+ all time great business and self-improvement books - categorized for your convenience across 20+ useful categories: self improvement books, books about making money and saving money, business books, books about creativity and problem solving and much more!
The PDF File is designed for easy navigation. Simply browse the booksmarks to go to desired chapter.

Only $5