$200 Micro House: Coffin with a view?
Posted on April 6, 2012 By newsguide Topic: Architecture, Eco friendly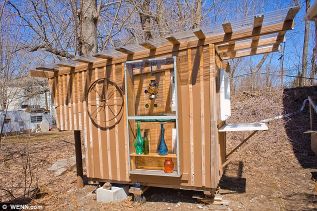 The Gypsy Junker is made out of scavenged materials - shipping pallets, castoff storm windows and discarded kitchen cabinets. Question is: How practical this is? How will stand extreme weather conditions, or is just a coffin with a view?