pramitsingh
on 07/04/10
city:
New-Delhi
tags:
Gadgets
apple
Comment: 0
Save: 0
A no-nonsense look at facts and figures that really matter, related directly or indirectly to the iPad.

Pricing and Costing
$499 Price of cheapest iPad, with 16GB of memory and Wi-Fi
$829 Price of most expensive iPad, with 64GB of memory, Wi-Fi, and 3G wireless
$259.60 Amount Apple is spending for a $499 16GB WiFi iPad
Sales Estimates
3-4 million Average Wall Street estimate on how many iPads Apple will sell in 2010.
8-10 million Morgan Stanley's 2010 estimate.
4 - 7 million iPads in 2010 - Brian Marshall of BroadPoint AmTech
Google Search results on iPad sales estimates
20m iPad sales predicted by 2012
Launch Sales Numbers
300,000 iPads were sold on launch day, plus a million apps and 250,000 iBooks.
221 The number of Apple retail stores in the U.S.

Sales Comparisons
1.5 million Estimated number of Kindle Readers sold till 2009
6 Million Number of E-book readers to be sold in 2010, according to Forrester Research
1.2 million Number of iPhones Apple sold in the first three months of its 2007 release - Apple sold 1 million iPhones in 2007, just 74 days of its introduction
270,000 Number of iPhones Apple sold in 2007 during first two days of availability.
600,000 Consoles Nintendo reported that it had sold in the first eight days of launch in the Americas in 2006.
220 million iPods Apple has sold till 2009
$1.49 - $1.69 billion 2009 Revenues for iPod and iPhone product lines respectively .
$200 Million Estimated earnings per month for Apple App Store in 2009

Effect
$0.25 The amount Apple's earnings per share will rise with every million iPads it sells, according to Morgan Stanley.

Add-ons, Books, Games, and Performance
150,000 Number of iPhone apps that also work on the iPad, available through iTunes
60,000 Number of books available at launch through the iBooks e-reader application, versus more than 400,000 currently available for Amazon's Kindle
5 hours, 54 minutes Actual Battery Life for iPad, as tested by Gizmodo
10-12 Hours Claimed battery life for iPad.
60% Faster - Difference b/w Apple's new A4 chip and Snapdragon-based handhelds.
Twice Faster - Difference b/w iPad's speed and iPhone 3GS
1.5 pounds Weight of iPad
3.5 Pounds Weight of MacBook Air
$79 Price for Apple's iPad keyboard dock
$39 Price for Apple's case to prop the iPad up at a good typing angle
$299.99 Price of MSI Wind 10.2" 9-Cell Netbook

Apps
3,000 Number of Apps for iPad during launch
$12,572.78 Total price of all 3000 apps
1 million Number of App downloads during launch
$4.99 Average price of an iPad app, according to Mobclix
$1 Average Price of an iPhone App
942 Number of games in the initial list of 3000 apps. Only 138 games were free.

Related Reading
32 Reasons Why iPad and Apple are Wrong For Us
5 things we should know about the rise of e-book readers

We don't recommend any other guide than our very own The Success Manual - Encyclopedia of advice to 130 most important skills.
Share This
Contact Publisher
Permalink
---
Latest Comments
---
Would you like to comment on this item?
Join BigHow for a free account, or login if you are already a member

<!//END OF FRAME DIV //START OF RIGHTFRAME2>

<!//START OF RIGHTFRAME1>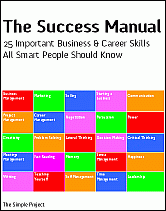 ---
---