tolstoy
on 13/01/10
city:
London
tags:
Television,
answer: 0
save: 0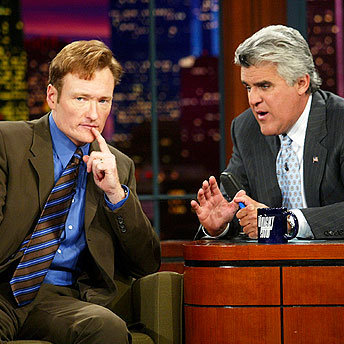 The Leno vs. Conan War in 140 characters: NBC pushes Conan O'Brien to the 12:05 slot, reinstalls Jay Leno on the fabled 11:35 slot. Conan & Internet not happy. NBC & Normal Public don't care.

What the internet thinks
Most of the Internet is Conan Demographic. Geeky, silly, righteous.

Huff Post says, "NBC, please stop slapping people in the face"
Time magazine says caustically, "This ill-planned shuffle well be saving NBC tens of millions". As both Conan and a 'fading' Jay will lose their jobs at NBC.

The New York Times says, "The Internet has voted, and it's supporting Mr. O'Brien in his struggle against NBC"

Online people have placed themselves on Twitter in "TeamConan" and "TeamJay". Presently, and as expected "TeamConan" seems to be winning,

The Consumerist, a blog on consumer affairs, published e-mail addresses for NBC executives and proposed an "executive e-mail carpet bomb."

What Jay Leno thinks
The Times reports that on Monday night "Jay Leno Show", the genial host says,

"Hey, NBC said they wanted drama at 10...Now they've got it."


Gawker notes the silence of Leno as the battle plays out in NBC boradroom, newsrooms, Facebook and Twitter groups and on TV.
"Late Night Wars: Conan O'Brien, David Letterman Continue NBC/Jay Leno-Bashing, Leno Mostly Avoids Controversy"

What Conan thinks
When early news about the probable slot change came in, Conan O'Brien 'slams and mocks' NBC and Leno on The Tonight Show.

Conan's jokes on one particular night included:

"We've got a great show for you tonight. I have no idea what time it will air, but it's gonna be a great show, let me promise you that."
"NBC has finally come up with an exciting new idea: they want me to follow Jay Leno."
"When I got to work this morning, there was a 1923 Duesenberg parked in my spot."
"Until this whole thing is sorted out, NBC lawyers have advised me to refer to this program as The Some Time at Night Show with Some White Guy."


Then, when the shift was finalized, Conan shot off a letter, which in his characteristic weird but funny way, starts with the salutation "People of Earth" and ends with "for the record, I am truly sorry about my hair; it's always been that way."


In between, he manages to call Jay Leno's show as a "comedy program".

What Conan is famous for, apart from his red hair
He is the fifth host of The Tonight Show after Steve Allen, Jack Paar, Johnny Carson and Jay Leno.
The New York Times calls his style an "intellectually silly comedy".
He was one of the writers for the iconic "The Simpsons" for a brief and one believes that gave him a lot of cred among the Internet geekdom.

What Jay Leno is famous for, apart from his chin
He comes across as a genial, never "in your face" host. While Conan does a lot of improvs and pranks, Jay is more solid with his simple stand-up joke routine, which seems to go very well with the older crowd. Even his 10 PM show was doing okay, just not insanely okay.
His "Jay Walking" routine where he grilled the stupid of America is popular even among the geeks.

Why NBC replaced Conan
Since Conan O'Brien took over the reins of the late-night show from Jay Leno, ratings have gone down. Popeater reports that Tonight Show viewer ship under Conan is down 52%.
Conan may have his loyal fans and they may be watching him online, a demographic not particularly lucrative, as TV, NBC may be thinking. A demographic that does no buy much?

Why the 10 PM Jay Leno Experiment failed
To put it simply, the show wasn't a huge hit, a so-s0 show, but not strong enough to give boost to audiences of NBC's local affiliates. And thus the backlash to bring back the 10 PM soaps and dramas, which NBC had abandoned to 'save money' on programming.

What will Conan Do?
The buzz is that he will move on to Fox.
This is similar to the battle for the Tonight Show host between expected host Dave Letterman and eventual winner Jay Leno, in the wake of Late Johnny Carson deciding to step down in 1992. Dave Letterman moved to another network CBS and started the eponymous show.
That time around, the internet had only started and most of the geeks of today were in schools or colleges.

The 10 most searched Late-Night Talk show hosts according to Yahoo Search are as follows:
1. George Lopez
2. Chelsea Handler
3. Wanda Sykes
4. Jay Leno
5. David Letterman
6. Jimmy Fallon
7. Craig Ferguson
8. Jon Stewart [news commentary]
9. Jimmy Kimmel
10. Steven Colbert [news commentary]


Where is Conan on this list?

For the record, this writer watches a delayed telecast of The Tonight Show.
Share This
---
What Do You Think About This Topic?

---
Would you like to answer this question?
Join BigHow for a free account, or login if you are already a member

<!//END OF FRAME DIV //START OF RIGHTFRAME2>

<!//START OF RIGHTFRAME1>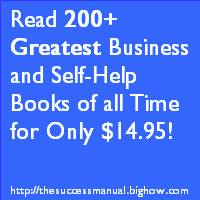 ---