editor
on 03/11/09
city:
Boston
tags:
Too Much Free Time
peopleofwalmart
walmart
answer: 0
save: 0
What it is: a single-topic picture blog dedicated to user-submitted images of shoppers at their most unattractiveness in any of the world's largest discount supermarket chain, Walmart. Correction: In the United States only. In some nations, people go to supermarket as if they are going to a wedding.
The count: 200 mostly awful, banal pictures and counting. What it takes your mind away from: Walmart's terrible fight with its underpaid staff.

Where can I find it: http://www.peopleofwalmart.com
Is it worth my time: No, if you are one of us who have had our fill of internet weirdness. Yes, if you see this list of '25 Sexiest People Of Walmart'
Share This
---
What Do You Think About This Topic?

---
Would you like to answer this question?
Join BigHow for a free account, or login if you are already a member

<!//END OF FRAME DIV //START OF RIGHTFRAME2>

<!//START OF RIGHTFRAME1>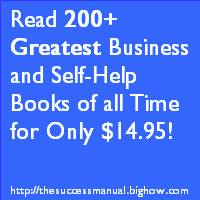 ---