topicguide
on 11/01/10
city:
New-York
tags:
google nexus
googlephone
answer: 0
save: 0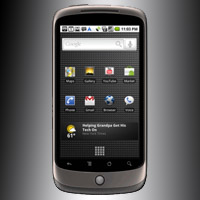 This topic guide will try to answer all the important questions about the Google Nexus One phone, the next revolution in mobiles after the iPhone in 2007. We will also provide a rundown of the best links about the Nexus One. Before we go into how revolutionary or not the Hexus One really is, let us start with the features, misses, price and other starters.

The Price: Google is selling unlocked versions of the Nexus One at an unsubsidized price of $529, or at $179 with a two-year service contract from T-Mobile.

The Feature list
1. Touchscreen (not multitouch like Apple)
2. Fast 1GHz Snapdragon processor from Qualcomm
3. Android 2.1 Operating System
4. 5MP camera with an LED flash, autofocus and picture setting
5. Free, turn-by-turn GPS navigation program
6. Speech-to-text translation with 90% or so accuracy - for simple messages dictated slowly and loudly
7. 10 animated screen backgrounds
8. Better integration with the Web: Upload pictures and videos straight to YouTube, Picasa, and Facebook etc.
9. Wi-Fi
10. Bluetooth
11. A removable one-day battery
12. Big 3.7-inch touch screen, with better resolution than the iPhone (480 by 800 pixels, versus 320 by 480).
13. Onscreen keyboard only - with a handy suggestion feature
14. More storage space - The Nexus Onecan accommodate memory cards up to 32 gigabytes (a 4-gigabyte card comes with it)
15. Buy Direct from Google: Google has bypasses the mobile carriers by selling the Nexus One directly to customer at this URL. Much like what customers in Asia and Europe are long used to.
16. Cheaper overall plans from T Mobile plans
17. Better integrated with Google apps and services
- Use Google Search engine
- Google Voice will soon have VoIP
18. Business users of Google applications such as Gmail will rejoice - Android is virtually made for Gmail. Those of us who like Gmail over Outlook, say hallelujah. Blackberry, which is primarily attached to Microsoft Outlook may lose market share.
19. Unlike the iPhone, Android limits the available CPU time of background tasks, and will kill them if it needs memory for the foreground task.
It also has stats on which mobile applications have used the battery (and how much) since you last recharged.

Read the Gizmodo review of the Nexus One here

Design and Cost of the Google Nexus
Appleinsider reports about a solutions provider, iSuppli who took apart the new mobile device. They found that the Nexus One, while similar to other smartphones, has 'stronger hardware' and sports a uni-body design, which means that Nexus One enclosure comprises a single part.
This mono-build style makes it easy to be dis-assembled.

What is the true cost of building the Nexus One?
Like they did with the iPhone, iSuppli did a teardown of the Google Nexus One Carries, reporting that materials inside Nexus cost only $174.15.
For example, the AM-OLED display, supplied by Samsung Mobile Display costs $23.70.

Cost of Nexus One Ownership
The 24- month cost of owning an iPhone is 50% higher tha owning the Google Nexus One - the higher end version of Nexus One costs $2,580 over 24 months. The iPhone will cost you $3780 for the same period. See this handy chart made by the Billshrink folks.

One reason for the higher cost of iPhone usage is the expensive unlimited voice, data and text messages plan on AT&T, $150 versus $100 on T-Mobile, which supports the Nexus One.

Nexus One Customer Service
Google has changed the scenario for American mobile users. In case of Nexus One, you may have to seek customer support from three entities:
Google's customer support site - problems with ordering, billing, returns, apps, and other issues,
Online Nexus One troubleshooting guide
Help from the Nexus One phone manufacturer: HTC's customer support line
Help from the carrier T-mobile:

What is not so good about the Nexus One
1. Touchscreen is not multitouch like Apple iPhone - that means no zooming in on pictures by tapping.
2. No physical ringer on-off switch (you have to do it on the screen), unlike on the iPhone and Palm phones - can be confusing
3. The Google App Store has only 18,000 applications versus 100,000+ for the iPhone. These are early days still.
4. The Nexus One allots only 190 megabytes of storage for downloaded apps.
5. No iTunes-style companion software - PC download of the free DoubleTwist iTunes simulator program for Mac or Windows not allowed - you have to download it from the Nexus phone.

What Makes a Mobile Phone Revolutionary?
1. The Apple iPhone was the first mobile phone that made internet on mobiles easy. The iPhone also created the 'curated and vetted" App store phenomenon, supplanting the chaotic Windows Mobile developer store.
2. Apart from the fact that Google is selling the phone directly, the Google Nexus One may be the first large-scale push of a 'contract-less' mobile phone in the United States. As David Pogue of The New York Times puts it, "You'll buy the phone you want, then you'll shop for the cell plan you want, from the carrier you want. No more "You want an iPhone? Then you get AT&T.""

- You can use the Nexus One, a G.S.M. phone and choose from any carrier. Even AT&T, for which you will have buy an AT&T service card and will only get pre-3G internet speeds.
- The Verizon C.D.M.A. version of the Nexus is due in spring.
- You can buy a 'no-contract' phone for $529 and enjoy T-Mobile service for $20 a month less than someone who opts for the two-year contract, saving $130 in the 2 years.
3. There is nothing new about selling unlocked mobile handsets in many countries other than America. The next revolutionary things will be to free consumers from the choice of G.S.M. or C.D.M.A. For starters, something like the 'Dual SIM' phones in China and India.
How about an end to all those G.S.M., C.D.M.A. license fees? Design an Open spec communication system. Designing separate versions of the same phone for 3G on T Mobile and Verizon is sadder than designing computers for PC or Mac platforms. Sorry analogy, but you get the idea.
4. The next revolutionary thing in mobile phone technology will be freeing customers from the walled garden of Mobile carriers. Maybe a large scale wifi/wimax mesh. Wireless bandwidth needs to be commoditized.
Or, something like P2P Mobile, where each computer acts like a mobile tower.
5. How about an end to closed systems like the Apple/iPhone system itself? The Openmoko was a start.
6. A $300 'no-contract', GSM + CDMA phone is the Holy Grail. Let the carriers bid for your business. We know the Nexus One only cost $174 in material, so it is possible. You can buy two netbooks for the price of one Nexus One. Price is the biggest revolution. Walmart has taught us that.

Will Businesses adopt the Nexus One?
That depends upon whether the Nexus One goes on to have some heavy-duty security features.

The Network World magazine grades the Nexus One on security issues:
The Nexus One gets 4 of the 9 phone security requirements: including screen lock (including gestures to unlock in addition to alphanumeric codes), VPN support, wireless security, and application sandboxing.
The Nexus One misses on these security features: application signing, corporate enforcement of security settings (aka Corporate Policy Enforcement), hardware data encryption, and remote wiping capability.
Besides, the Nexus One is based on an Open Source source code, which strangely spooks the business types, considering that there are more open source web servers than anything else.

No data wipe or remote wipeout feature
One feature all smartphones must copy from the Blackberry is the ability to do a remote data wipe. Ability to do a remote data wipe is key for the enterprise market.
On the iPhone, you set a password. If it's entered incorrectly 10 times, the device automatically wipes itself. You can also do a remote data wipe on the iPhone as well.

Google's Gmail is a robust email service, but businesses will still need the Nexus to sync easily (e.g. no separate server needed) with Microsoft Exchange.

How does the Nexus One stack against the iPhone and Nokia N900 smartphones?
This comparison is from Slashdot:
Nexus One vs iPhone vs. N900

CPU: 1GHz Qualcomm SnapDragon | 600 Mhz ARM Cortex-A8 + PowerVR SGX | 600 MHz ARM Cortex-A8 + PowerVR SGX
RAM: 512MB | 256MB | 1GB
Display: 800x480 AMOLED | 480x320 TFT | 800x480 TFT
Camera: 5 MP, LED flash | 3 MP, no flash | 5 MB + 0.3 MP (dual), LED flash | (All without optical zoom)
Storage: 4 GB + unlimited | 16 GB (fixed) | 32 GB + unlimited
Battery: 1400 mAh | 1219 mAh (non-removable) | 1320 mAh | (all 3.7 V li-ion)
Input: capacitive touchscreen + trackball | multi-touch touchscreen | resistive touchscreen + 38-key backlit keyboard
OS: Android | iPhone OS | Maemo Linux
Dimensions: 119 * 59.8 * 11.5 mm | 115.5 * 62.1 * 12.3 mm | 110.9 * 59.8 * 18 mm
Java support: yes | no | yes
GPS: yes | yes | yes
Ability to put on it and do with it what you want: likely | locked down | absolutely
FM radio: no | no | yes


For a straight Nexus One vs. iPhone comparison, click here

Early days for the Android app store
As reported earlier, the Android store has only 18000 or so applications versus the 100000+ applications in the iPhone store.
The other difference is 'Curation'. Apple lets in any new application only after a careful review. This is not so in the case of the Android store.

For example, read this story about a mobile phishing application in the Android application store that attempts to steal bank information went through undetected.

How do users control behavior of Android applications?
There is the DroidWall, which is a simple GUI for iptables, think of it as a firewall for Android phones. You can use the application to set default outbound policy to DROP, then specifically whitelist the apps that should reasonably have access to the internet.

Since all Android apps must specifically declare the privileges they require before installation on your phone (such as ability to read contact data, internet access, etc), it's easy to make sure that all apps that read personal data are not whitelisted, unless they come from a reputable developer.

Maybe, this is how Google hopes to build an open developer market, but a little curation or Digg-type rating will do.

Will Nexus One defeat Apple iPhone?
That is what all are asking. For some Apple fanboys, we have entered dangerous territory here.
While some believe the Nexus comes close to defeating the iPhone, one thing is sure. Some do believe that Google has unleashed an 'iPhone killer.'"
IT World, for example says that Google is sitting pretty.

We are entering the age of "Google vs. Apple". The age of "Google vs. Microsoft" is over.

The age of Gopple (Google + Apple, silly) is upon us, folks.
John Naughton of The Guardian writes about the rising rivalry between the two erstwhile brands:
Google's nightmare is that Apple might get a dominant grip on the mobile internet and its associated advertising business. This isn't just paranoia. Last week news broke that Apple is acquiring a mobile advertising outfit called Quattro Wireless for a reported $275m. So Google's fears about Steve Jobs & Co are rational, fuelled by the realization that the days when Apple was just a quirky computer manufacture have long gone; its current market cap ($193bn) makes it nearly as valuable as Google ($198bn).

(Like Google) And Apple has been building a substantial cloud-computing infrastructure, including a $1bn data centre, which is possibly the world's largest server farm, in North Carolina.



This thread on Hacker news asks the question already: "Are we too lenient on Google and Apple?" Are we?

Here is a quick list of reading for Apple fanboys who will be relieved to read that Nexus One is No iPhone killer. [starting with the fact that Nexus One has 4 keys - Back, Menu, Home, Search, contrasting with the iPhone's legendary minimalism]
BBC News - Many industry watchers do not think the Nexus One is an iPhone killer.
USA Today - Nexus One is no iPhone Killer.
Motley Fool - This ain't no iPhone killer, folks.
Inquisitr - What this is isn't the iPhone Killer
Apple Gazette - The idea of an iPhone killer is unthinkable
Joe Wilcox - More Personality Required for Nexus One
Danny Sullivan - Android's not as intuitive

Related Important Google Nexus News

Unlike the iPhone, the Google Nexus Phone will be able to read Flash 101
Google Nexus on Slashdot

Yet another Gmail type Name complaint: Isa Dick Hackett, daughter of legendary science-fiction writer, the late Philip K.Dick says that the phone's name is swiped from one of her dad's most famous novels, "Do Androids Dream of Electric Sheep?" upon which Ridley Scott made the "Bladerunner", and is a clear infringement. The Entertainment Weekly recalls that the producer of the film "1984", based on George Orwell's seminal novel of the same name sued the producers of the just launched TV reality show Big Brother" in 2001.

Early User reviews
A user writes about using an unlocked Nexus one for two weeks
A lengthy back-and-forth with two guys who've been using the Nexus One phone since late December 2009
Should one buy the Nexus?
DIY Touchscreen at Motorola

That's all for the moment, folks. We shall update this page with any important Nexus One development or you can share Nexus One stories using Bighow Links. Remember to tag your story with 'googlephone'
Share This
---
What Do You Think About This Topic?

---
Would you like to answer this question?
Join BigHow for a free account, or login if you are already a member

<!//END OF FRAME DIV //START OF RIGHTFRAME2>

<!//START OF RIGHTFRAME1>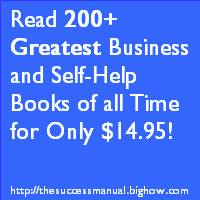 ---