tolstoy
on 14/01/10
city:
London
tags:
censorship
yro
simpleguide
answer: 0
save: 0
Did you know 40 countries around the world censor the Internet in some form or other? That is according to Open Net Inititiave alliance.

For example, draconian new laws in India make websites liable for all the content they host - comments, links, posts, pictures, everything.
France has made it mandatory for ISPs to monitor all content for copyright infringement.
Similar laws are being pushed ahead in Great Britain and Australia.

As this article says, if the United States imposed similar restrictions on websites, sites like Google abd Facebook might never have prospered.

The Guardian has a timeline of Chinese web censorship in 2009
Highlights:
March 2009: China blocks YouTube after denouncing as "a lie" footage that appears to show security forces beating Tibetans in Lhasa last year.
June 2009: China blocks Twitter, Flickr and Hotmail days ahead of the 20th anniversary of the bloody military crackdown on pro-democracy protests in Tiananmen Square.
The same month, the Chinese government orders PC makers to install its censorship software, Green Dam.
July 2009: Internet access is cut across north-west China, home to more than 19 million people, after deadly ethnic riots in its capital, Urumqi


You might also want to read this article about major websites who send user passwords unprotected
Some of the big websites that are vulberable to Chinese style password sniffing include: Facebook, YouTube, Yahoo, Windows Live, Blogger, Baidu, MSN, QQ.com, Google, Twitter, MySpace, Amazon, Wordpress.com, Ebay, Rapidshare, yandex.ru, mail.ru, imeem, Flickr, IMDB, Craigslist, LinkedIn, AOL, Blogspot, deviantArt, PayPal, Alibaba, Ning, and Hulu.
Share This
---
What Do You Think About This Topic?

---
Would you like to answer this question?
Join BigHow for a free account, or login if you are already a member

<!//END OF FRAME DIV //START OF RIGHTFRAME2>

<!//START OF RIGHTFRAME1>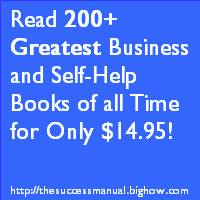 ---