tolstoy
on 13/01/10
city:
London
tags:
Wireless
google
googlephone,
Comment: 0
Save: 0
The common answer is: because Google sees a rival in form of Apple and because there is shift towards mobile computing. That may be but what is the main reason Google got into the phone business? Well. The answer is a simple one.

Google's primary focus, as it always has been is to organize the world's information, let users use this information as easily and fast as possible and monetize by creating network for advertising and advertisers on this vast index of material. In other words, Google will always be about SEARCH.
To make sure that its search business does not stagnate, Google is making sure that there are freer and better applications in all media, be it internet or mobile or desktop. More users, more search.

Since Google is a market leader on the internet, often other players are forced to adopt practices used by Google. This blog post explains the effects of Google's innovation as a leader best.

That is why Google is now into the phone business, giving consumers a freer and credible option to Apple's closed iPhone system or Nokia's stale Symbian operating system. More happy mobile consumers means more mobile search means a happy Google. Savvy?
Share This
Contact Publisher
Permalink
---
Latest Comments
---
Would you like to comment on this item?
Join BigHow for a free account, or login if you are already a member

<!//END OF FRAME DIV //START OF RIGHTFRAME2>

<!//START OF RIGHTFRAME1>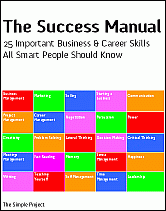 ---
---