nautanki
on 02/06/10
city:
Mumbai
tags:
Films
Comment: 0
Save: 0
Paani (Water) is supposed to be Shekhar Kapur's dystopian masterpice that will finally become a reality. After a reported 12 years wait, Shekhar has managed to get support for his ambitous project, his ticket to mainstream acceptance in Hollywood. Now, we all know water is a scarce commodity . In my lifetime, I am sure I will see countries going to war over water. In case of India, a war with either China or even Pakistan over water will happen.

Will Shekhar's film show countries fighting over water or even two villages massacring each other over water? That is the sort of reality I would like to see on film. My three quick points over "Paani".

1. People fighting for water have been depicted in films before.
Our own Dev Benegal's "Split Wide Open" starring Rahul Bose and Laila Ruass on a similar idea was made almost a decade ago. Then, you had the comic-book inspired movie "Tank Girl" starring Lori Petty, and I remember water scarcity being part of the setting.

Now, how will "Paani" be different? I think Shekhar will resort to the path adopted by "Slumdog Millionaire", showing viewers in the west a vision of two Indias - the affluent and the powerful who have all the water and the downtrodden who fight their daily water-wars.

I am not sure I am enthused by this "Disparity porn". If you have watched Chetan Anand's "Neecha Nagar", you have seen it all.

2. Why cast Hrithik Roshan?
Hrithik Roshan doesn't seem Indian. He is urbane with some highly affected mannerisms. He can't play normal Indians.

Hrithik Roshan can't act. That's why he keeps acting in Indian superman films. His act in the pseudo historical "Jodha Akbar" was a one-tone affair - just playing it regal. There was no display of intelligence of the real Akbar, only the hamhanded copy of Prithviraj Kapoor's style used by almost all movies about Kings in India.

Irfan Khan is better choice. Or Kay Kay. Or Manoj Bajpayee. These are the three best maturing Hindi film actors today. Our answers to the holy trio of Nasser, om Puri and Paresh Rawal.
But I guess the filmmaker will probably reason that a big star brings visibility. As if this was a PSA. I can already see all those movie promotion interviews with the Actor making us believe how important the water problem and how he is saving a bucket of water daily by not using the bathtub.

3. Why wait 12 years for funding?
What do you need the big funds for? To pay superstars? (Hrithik in this case) That is the problem with the movie business. Even good directors forget what are they making. A Message movie? or a Dystopian Science fiction? The best movies capture both. Take "Bladerunner" for example (Can Robots think like us?)

My suggestion to to anyone making a movie on the water problem: Make a documentary instead. Remember Al Gore's "An Inconvenient Truth"? Or, the more recent "The Cove?"
Share This
Contact Publisher
Permalink
---
Latest Comments
---
Would you like to comment on this item?
Join BigHow for a free account, or login if you are already a member

<!//END OF FRAME DIV //START OF RIGHTFRAME2>

<!//START OF RIGHTFRAME1>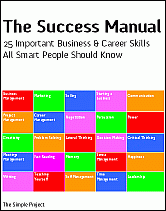 ---
---