nautanki
on 02/06/10
city:
Mumbai
tags:
Television
Comment: 0
Save: 0
This is summary of an informal survey of 1 person viewing English movie channels in India over a period of over two months. Two summer months to be more specific, when people like me tend to stay more Indoors hoping for quality English movies on TV. Suffice to say, it is a sad sory in India. The TV channels have simply shot themselves out of quality and quantity as well.
1. Star Movies: Is it me or has the oldest English movie channel in india has really run out of movies? Last night, while browsing through, I saw a space module docking inside a Space ship. Alien, I thought. But, it turned out to be Species Part 2. Memo to Star Movies - If you have to show the umptieth rerun, at least choose some quality movies.
2. HBO: I am looking forward to watching The Pacific. Two questions: A. Why do you show Hindi versions of blockbusters (Re: Hulk, Iron Man)? B. Why do you push smallish-but-good movies to the 1-2 Am slot? Why didn't you show Band of brothers during the evening? I can't tell you how hard it was for me to stay up till 2-30 AM to watch it, again?
3. Pix: Pix is a sad case of depleting movie library. Aside from Half Nelson, and The Visitor, I don't remember any good show on Pix. Even the much publicized 'Chicks on Flicks' seems to be two pretty ladies mouthing words of some critic specializing in cliches. Roger Ebert, it isn't. And what's with showing FA cup football movies on a movie channel?
4. Zee Studio: Ah Zee, what can I tell you. You show 'Pearl Harbor' 100 times a year. Spend some money on the library. I am not even sure why Zee studio exists, apart from making up the numbers in the Zee package.
5. UTV Movies: This one has the smallest libraries of all time. For every 'Good fellas', you will show 'Golden Chicken 2' a 100 times. Is this supposed to be the greatest movie of all time? Face it folks, your 'Greatest movies in the world' slogan was just a slick marketing ploy to make up the UTV package in the Hathway network.
6. WB: God bless you for showing '2001: A space Odyssey', "The Candidate' or 'All the President's Men". But you suffer from a deliberately depleted movie library, comeon its is Warner Brothers we are talking about here. Show some more good TV shows and good movies.
Before, the Indian movie-lovng audience gets tired of the grave shortcomings of English movie channels,and stops subscribing to the package, some suggestions:
1. Show some themed festivals: Hitchcock, 70s greats, Best of Pacino, Best foreign language Oscar winners, Best Gangster movies..etc. A focus on great Black & Whites would be nice too.
2. Where did the 'Vote for your movie' weekly feature go?
3. This is a repitition of #1, but there used to be movies made in the 20th century, you know. If you are aiming for the dumb 18-25 crowd, at least you can have the decency of educating them on great movies. Please don't shortchange older viewers.
Share This
Contact Publisher
Permalink
---
Latest Comments
---
Would you like to comment on this item?
Join BigHow for a free account, or login if you are already a member

<!//END OF FRAME DIV //START OF RIGHTFRAME2>

<!//START OF RIGHTFRAME1>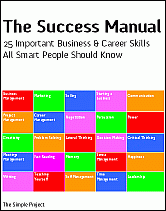 ---
---