thesuccessmanual
on 16/05/12
city:
New-York
tags:
health
misleading ad
Comment: 0
Save: 0
Modern advertising makes sure the devil gets inside your house in a shiny packaging. Take Mcdonalds' happy Meals Toys, for example. Here's what a mother in Caifornia, Monet Parham, who is suing Mcdonalds over the toys issue, aided by The Center for Science in the Public Interest, says,
"What kids see as a fun toy, I now realize is a sophisticated, high-tech marketing scheme that's designed to put McDonald's between me and my daughters. For the sake of other parents and their children, I want McDonald's to stop interfering with my family,"
"McDonald's is engaged in highly sophisticated scheme to use the bait of toys to exploit children's developmental immaturity and subvert parental authority. McDonald's advertising of Happy Meals with toys is deceptive and unfair to children, unfair to parents, and in violation of California law."
Share This
Contact Publisher
Permalink
---
Latest Comments
---
Would you like to comment on this item?
Join BigHow for a free account, or login if you are already a member

<!//END OF FRAME DIV //START OF RIGHTFRAME2>

<!//START OF RIGHTFRAME1>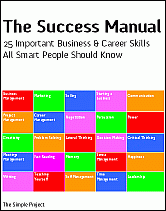 ---
---