pramitsingh
on 26/03/09
city:
New-Delhi
tags:
indiaelections2009
simpleguide
india
Comment: 0
Save: 0
The 15th Lok Sabha Elections 2009 will take place in 5 phases, on April 16, 23, 30, May 7 and 13, and the new Central government will take office in New Delhi on June 2, 2009.

There are four major political groups vying for power, as the days of a single party securing majority on its own are gone., ever since 1985.

1. The UPA (United Progressive Alliance)
Led by the Congress.
Key members: DMK, RJD, NCP, JMM, Trinamool Congress, National Conference.
In power since 2004.
Prime Ministerial Candidate - Dr. Manmohan Singh (so far).

2. The NDA (National Democratic Alliance)
Led by the BJP.
Key members: JD (U), Akali Dal.
In power between 1998-2004.
Prime Ministerial Candidate - Shri L.K. Advani.

3. The Third Front:
Initiated by the CPM (a party that was part of ruling UPA for more than 4 years).
Some members are: JD(S), TDP, CPI(M), CPI, RSP, Forward Bloc.
A variety of the third front was in power after the 1996 elections - 2 Prime Ministers in less than two years.
Prime Ministerial Candidate not announced: the position would go to the 'least unfavorable candidate'. There are so many ambitious souls ambling around.


4. The Fourth front:
A rag-tag group of opportunist parties, who may come from any or all of the above groups, backed by one of the big parties, Congress or BJP.
The first such government lasted 4 months in 1991.
Parties that may come forwrad include BSP, AIADMK, SP, TRS, MDMK, PDP, PMK, PRP, DMDK. These can go anywhere.
Key figures about the General Elections:

Total no. of Lok Sabha Seats: 543 [2 others are nominated by the President]
Total no. of Voters: 714 Million
Total no. of Polling Stations: 8,28,804
Results Declaration: May 16th 2009
Seats needed for majority: 272

Five Things you should know about Electronic Voting Machines

EVMs first used in India: 1989-90 in 16 assembly constituencies in three states.
Operational speed of EVMs: maximum of five votes per minute
Number of votes one EVM can register: 3,840
Number of candidates an EVM can hold: Maximum of 64
Amount of paper not being used due to EVMs: 8,000 metric tonnes

Source for EVM data: http://election2009.intoday.in/

The Lowest, highest and largest

Lowest number of votes: 45 (Ashok Kumar, independent candidate from Chandni Chowk, Delhi)
Highest number of votes: 8,55,543 (Sajjan Kumar, Congress candidate from Outer Delhi, Delhi)
Highest number of candidates in a constituency: 35 (Madras South in Tamil Nadu)
Lowest number of candidates in a constituency: 2 (Cuttack in Orissa, Godhra in Gujarat and Tura in Meghalaya)
Highest polling booth in India: Fastan village in Ladakh (5,180 metres altitude, 26 km from the nearest road)
Largest parliamentary constituency: Ladakh (1,73,265 square kilometres)
Lowest Margin Win 2004 elections: 71 votes; Dr. P. Pookunhikoya, JD(U) Constituency: Lakshadweep (Lakshadweep)
Highest Margin Win 2004 elections: 5,92,502 votes; Anil Basu (CPM ), Constituency: Arambagh, West Bengal

Highlights from past general elections:

General Elections 2004
Number of constituencies: 543
Total number of candidates: 5,398
Total votes polled: 38,74,53,223
Average votes per candidate: 70,665
Number of registered voters: 675 million
Number of polling stations: 7,00,000
Total EVM's used: 10.25 lakh
Duration of election: Three weeks (four rounds)

Total number of parties: 220
Total number of independent candidates: 2,369
Total cost of the election: Rs 100 million (approx.)/ U.S. $2 Billion
Voter turnout: About 56%, or nearly 380 million people

States, Seats, 2009 Poll Dates and 2004 Results:

Assam - 14 seats
Polls - April 16, 23
2004 election results: Congress (9), BJP (2) others (3)

Arunachal Pradesh - 2 seats
Polls - April 16
2004 Elections results: BJP won both seats

Andaman & Nicobar Islands - 1 seat
Polls - April 16
2004 Elections results: The Lone seat went to Congress

Andhra Pradesh - 42 seats
Polls - April 16, 23
2004 Elections results: Congress (29), TDP (5), TRS (5), others (3)

Bihar - 40 seats
Polls [in 4 stages] - April 16, 23, 30 and May 7
2004 Elections results: RJD (22), Congress (3), JD(U) (6), BJP (5), LJ SP (4)

Chandigarh - 1 seat
Polls on - May 13
2004 Elections results: The lone seat went to Congress

Chattisgarh - 11 seats
Polls - April 16
2004 Elections results: BJP (10) and Congress (1)

Delhi - 7 Seats
Polls on - May 7
2004 Elections results: Congress (6), BJP (1)

Dadra and Nagar Haveli - 1 seat
Polls - April 30
2004 Elections results: Single seat went ot BNP

Daman and Diu - 1 seat
Polls - April 30
2004 Elections results: The single seat went to Congress

Goa - 2 seats
Polls - April 23
2004 Elections results: One seat went to BJP and the other went to Congress

Gujarat - 26 seats
Polls - april 30
2004 Election results: BJP (14), Congress(12)

Himachal Pradesh - 4 Seats
Polls on - May 13
2004 Elections results: Congress (3), BJP (1)

Haryana - 10 Seats
Polls on - May 7
2004 Election results: Congress (9), BJP (1)

Jammu and Kashmir - 6 Seats
Polls on [in 4 stages] - April 16, 23, 30 and May 7,13
2004 Election results: Congress (2), National Conference (2), PDP (1) , Independent (1)

Jharkhand - 14 seats
Polls - April 16, 23
2004 Elections: Congress (6), JMM (4), RJD(2), BJP (1) and CPI (1)

Karnataka - 28 seats
Polls - April 23, 30
2004 Elections results: BJP(18), Congress (8), JD(S) (2)

Kerala - 20 seats
Polls - April 16
2004 Elections results: 2004 LDF (18), Congress (1) and NDA (1)

Lakshadweep - 1 seat
Polls - April 16
2004 Elections results: JD(U) won the single seat in 2004

Madhya Pradesh - 29 seats
Polls - April 23, 30
2004 election results: BJP (25) , Congress (4)

Maharashtra - 48 seats
Polls - April 16, 20 , 30
2004 election results - Congress (13), NCP(9), RPI (1), BJP (13), Shivsena (12)

Manipur - 2 seats
Polls - April 16, 22
2004 seat standing - Congress(1), Independent (1)

Mizoram - 1 seat
Polls - April 16
2004 Elections results: MNF won the single seat

Meghalaya - 2 seats
Polls - April 16
2004 Elections results: Congress (1) , Trinamul Congress (1)

Nagaland - 1 seat
Polls - April 16
2004 Elections results: the lone seat went to NPF

Orissa - 21 seats
Polls - April 16, 23
2004 Elections results: BJD (11), BJP (7), Congress (2), JMM (1)

Pondicherry - 1 seat
Polls - May 13
2004 Elections results: PMK won the single seat

Punjab - 13 seats
Polls on - May 7, 13
2004 Election results: Akali Dal (8), BJP (3), Congress (2)

Rajasthan - 25 seats
Polls on - May 7
2004 Election results: BJP (21), Congress (4)

Sikkim - 1 seat
Polls - April 30
2004 Elections results: Lone seat went to LDF

Tamil Nadu - 39 seats
Polls - May 13
2004 election results: DMK (16), Congress (10), PMK (5). AIDMK(4), CPI (2), CPM (2)

Tripura - 2 seats
Polls - April 23
2004 Elections results: CPM won both seats

Uttarakhand - 5 seats
Polls on - May 13
2004 Elections results: BJP (3), SP (1), Congress (1)

Uttar Pradesh - 80 Seats
Polls - April 16, 23, 30 and May 7, 13
2004 Elections results: SP (35), BSP (19), BJP (10), Congress (9), RJD (3) others (4)

West Bengal - 42 seats
Polls - April 16, 23 , 30
2004 Elections results: CPM (26), Congress (6) , Forward Block (3), CPI (3), RSP (3), Trinamul Congress (1)
Share This
Contact Publisher
Permalink
---
Latest Comments
---
Would you like to comment on this item?
Join BigHow for a free account, or login if you are already a member

<!//END OF FRAME DIV //START OF RIGHTFRAME2>

<!//START OF RIGHTFRAME1>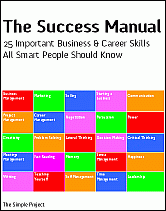 ---
---