bookguide
on 09/08/12
city:
New-York
tags:
Books and Literature
book list
Comment: 0
Save: 0
I have excluded memoirs by politicians (except Churchill) and bureacucrats as they can be fictional, the kind of fiction that hides big truths and glorifies men - thus, you won't find real politik details by Kissinger here).

Best Memoirs of young girls
Persepolis (Marjane Satrapi) - Young girl in revolutionary iran - graphic novel
Farangi Girl by Ashley Dartnell - young girl in Shah-Iran
Fun Home by Alison Bechdel
Girl, Interrupted, by Susanna Kaysen
Autobiography of a Face, by Lucy Grealy (girl's face is ruined by cancer)

Best Memoirs by writers
Down and Out in Paris by George Orwell - on being poor
Homage to Catalonia by George Orwell - on being a revolutionary in the Spanish civil war
On Writing by Stephen King- memoirs and tips from a successful aurhor
Another Beauty by Adam Zagajewski
The Words by Jean-Paul Sartre
Running in the Family by Michael Ondaatje
Boyhood and Youth by J.M. Coetzee
In our Time by Susan Brownmiller
Living to tell the tale by Gabriel Garcia Marquez.
Unreliable Memoirs by Clive James
Models of My Life by Herbert Simon
Timebends by Arthur Miller
Italian Journey by Goethe
Goodbye To All That by Robert Graves
Which Lie Did I Tell? by William Goldman
The Year of Magical Thinking and Blue Nights by Joan Didion
In Search of Lost Time by Marcel Proust
Speak Memory by Vladimir Nabokov

Best Memoirs as novels
A Moveable Feast by Hemingway
A Heartbreaking Work of Staggering Genius by Dave Eggers
Angela's Ashes by Frank McCourt
The Diary of Anais Nin
Patrimony by Philip Roth

Also read momoirs by David Sedaris and W G Sebald

Best WW 2/Holocaust memoirs
Maus by Art Spiegelman (1986/1991): A graphic biography of the author's father, Vladek Spiegelman
Auschwitz and After (Charlotte Delbo)
The Gathering Storm (Winston Churchill)
Inside the Third Reich by Albert Speer

On the topic of genocide, read 'When Broken Glass Floats: Growing Up Under the Khmer Rouge' by Chanrithy Him: Him

If you liked this, please check out The Success Manual - 600+ pages of compiled wisdom on 125 most important business and self-improvement topics.
Share This
Contact Publisher
Permalink
---
Latest Comments
---
Would you like to comment on this item?
Join BigHow for a free account, or login if you are already a member

<!//END OF FRAME DIV //START OF RIGHTFRAME2>

<!//START OF RIGHTFRAME1>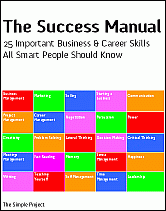 ---
---