booklist
on 13/12/10
city:
London
tags:
book list
comics
Comment: 0
Save: 0
Mangacritic lists 10 best Manga comics created outside Jpana, by mainly American artists. The lists turns out to be 15 after considering some other honorable mentions:

1. Scott Pilgrim by Bryan Lee O'Malley
The romantic misadventures of a twenty-three-year-old slacker while poking fun at hipster culture.

2. Nightschool by Svetlana Chmakova
Supernatural mystery from elements of domestic drama, horror, and humor.

3. Yokaiden by Nina Matsumoto
Also a supernatural adventure about a young boy.

4. King City by Brandon Graham
The adventures of Joe, a twenty-something guy with a talent for picking locks and getting mixed up in dangerous, illegal activities.

5. 12 days by June Kim
Every day, for 12 days after her friend's gruesome death in a car accident, the heroine Jackie drinks the dead friend' s ashes in the form of a daily smoothie and fights with the dead friend's brother.

6. Empowered by Adam Warren
Story of Elissa Megan Powers, a.k.a. Empowered, a superhero who struggles with self-esteem issues, social anxiety, and her utterly unreliable super-suit

7. Japan AI: A Tall girl's adventures in Japan by Aimee Major Steinberger
Aimee documents her 2007 trip to Japan.

8. Blue Monday by Chynna Clugston
Chronicles of an over-enthusiastic California teen, Bleu Finneganand her esoteric group of friends.

9. Off*Beat by Jen Lee Quick
Advetures of a lonely teen. A mix of science fiction, realism, and romance.

10. The Dreaming by Queenie Chan
Adventures of identical twins Jeanie and Amber Malkin who are in a boarding school in the Australian outback. Managcritic calls it 'Picnic at Hanging Rock meets The Orphanage ghost story'.

11. Gothic Sports by Anike Hage
Set in Germany, where a transfer student tries her best to excel in sports despite her lack of skill and the school's limited opportunities for female athletes.

12. Hollow Fields by Madeline Rosca
Adventures of a nine-year-old Lucy Snow at Hollow Fields, a.k.a. Miss Weaver's Academy for the Scientifically Gifted and Ethically Unfettered.

13. Manga Shakespeare: Othello by Ryuta Osada

14. Re:Play by C. Lijewski
Adventures of a struggling music band.

15. Sorcerers and Secretaries by Amy Kim Ganter
Story about the relationship between an aspiring fantasy writer, and flirtatious ladies' man.

Want to read the greatest books of all time but have no time or money? Check out The Success Manual. It contains summaries of 200+ greatest business and self-help boooks and much more!
Share This
Contact Publisher
Permalink
---
Latest Comments
---
Would you like to comment on this item?
Join BigHow for a free account, or login if you are already a member

<!//END OF FRAME DIV //START OF RIGHTFRAME2>

<!//START OF RIGHTFRAME1>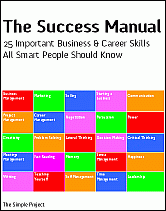 ---
---