vijaytourtravel
on 01/06/11
city:
New--Delhi
tags:
Travel and Vacations
kerala houseboats
houseboats in backwaters
Comment: 0
Save: 0
Kerala often referred as gods own country is the heavenly state of India situated in the south-western region of the country. This blissful state comes amongst the few auspicious places which have been bestowed with spectacular beauty that is worth to experience once in a lifespan. Whether you wish to explore the breathtaking vistas of alluring hill stations or wish to experience exclusive backwater sites, this goddess state offer beyond the imagination attractions and Wonderments to the vacationers.
Also known as tropical paradise of India, Kerala is the center of numerous consummate attractions and backwaters are among them. Every year thousands of tourists visit to this state only for the backwaters which are extremely beautiful and no one will find else in the world. Backwaters of this state playing a dominant role not in Kerala as well as in Indian tourism. The real charm of this state lies in its scenic backwaters that a bucket of scenic vistas and excellent Keralan cuisines.
Backwaters are the series of brackish lagoons, lakes, inlets, deltas, and several rivers which team-up together and forms breathtaking sceneries. These backwaters are famous for its picturesque vistas, swaying coconut grooves, bird-sanctuaries and wide ranges of flora and fauna. Backwaters are also dotted with marvelous churches or rustic villages which you can experience during backwater tours.
The scenic and picturesque backwaters are the perfect for those who wish to spend some beautiful time away from stress and hectic schedule of life. Kerala is blessed with numerous backwater destinations named as Kumarakom, Kochi, Thiruvallam, Kozhikode, Kuttand, Alleppey and many other but among them Kumarakom and Alleppey are most sought after backwater destinations.
Kumarakom is the most scenic and the picturesque backwater destinations situated on the Vembanad Lake. This beautiful destination of backwater is dotted with slender coconut palms, meandering lagoons, and bird sanctuaries where one can experience numerous species of birds and animals. The magnificence this place is highlighted in the god of small things-a novel written by the booker winner Arundhati Roy. When nature is all you need to recover, this beautiful place is without doubt one of the most invigorating and fascinating places to unwind in Kerala. This backwater destination is also famous for water sports and Ayurvedic. Apart from Kumarakom, Alleppey is another and the largest backwater destination of Kerala. Well all the regions of backwaters have their own specialties which are worth to explore however the journey of backwater is not possible without Kerala Houseboats which are the convenient way to explore the breathtaking backwaters.
Houseboats are specially designed for the backwater lovers which takes them in the beautiful world of water and wonderments. Houseboats are made is made of wooden planks joined and stitched together using coconut fiber ropes. Houseboats in Backwaters are like a mobile home or any luxurious hotel which offers all the luxuriousness to the vacationers including well-organized rooms, hygienic toilets, kitchenette, lounge and deck for angling. Houseboats of Kerala are designed in such a way which emphasizes services and the safety of the vacationers.
For more information about tours to Kerala please visit http://www.keralahouseboat.org/
Share This
Contact Publisher
Link to Source
---
Latest Comments
---
Would you like to comment on this item?
Join BigHow for a free account, or login if you are already a member

<!//END OF FRAME DIV //START OF RIGHTFRAME2>

<!//START OF RIGHTFRAME1>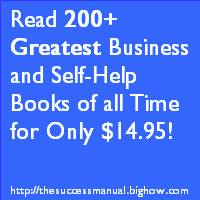 ---